Tile and grout cleaning in Fishers, Indiana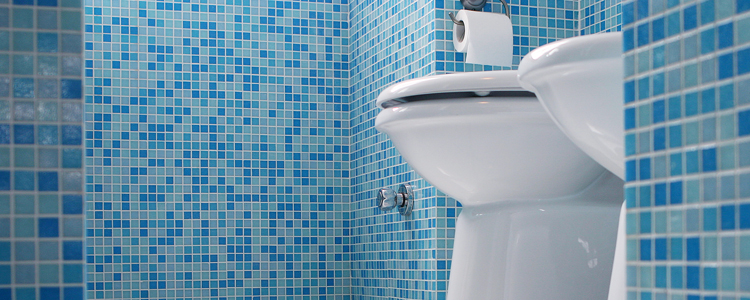 Tile and grout cleaning is important for several reasons and it should be at the top of your chores list every week if not daily. Having clean tile and grout can mean the difference between a healthy family and a family constantly sick. It can mean the difference between selling your house at your asking price or settling for something less. And, it can mean the difference between a home you can be proud of and a home you are ashamed to show to visitors.
Grout is the porous substance between each tile on a tile floor, or on the tiled walls or shower in a bathroom or kitchen. The grout does not have to be white, but white or variations on white are the most popular choices. Since grout is porous, it is very easy for dirt and bacteria to get stuck. If you have kids crawling around or pets that walk around your house, they are constantly putting their hands or paws on that bacteria and dirt. Then, those appendages go into their mouths and you run the risk of infections and disease. There are also risks of mold and mildew growth in places with a warm and moist environment. Mold and mildew allergies are a problem even if you just breath the air around the mold and mildew.
The reaction of these allergies can be as mild as a few sneezes or as serious as trouble breathing and even death. Keeping clean tile and grout is extremely important to your family's health. When people are shopping for a new house, overwhelmingly they say that the most important rooms to look at are the kitchen and bathroom. These are also the rooms that are most likely to have tile and grout. Dirty grout lines give a bad impression. If you are so reckless as to not take care of something that is so obvious, you must neglect other parts of your household as well. If the grout is dirty and you see that every day, how are the maintenance issues that are not as apparent? Grout cleaning can mean the difference between selling your home or not.
If you showed two homes, one that was clean with white grout lines, and one that was dirty and obviously not taken care of, but the floors plans were identical, the clean one would sell faster and for a higher price. Finally, grout cleaning means that you will not be embarrassed to show people your home. It just looks nicer for the grout to be its intended color. This is not only because it shows you do grout cleaning often, but also because the color and texture of the grout were chosen purposefully by a designer to go with the tile.